Emraan Hashmi's Mr X to feature in Chacha Chaudhary comics!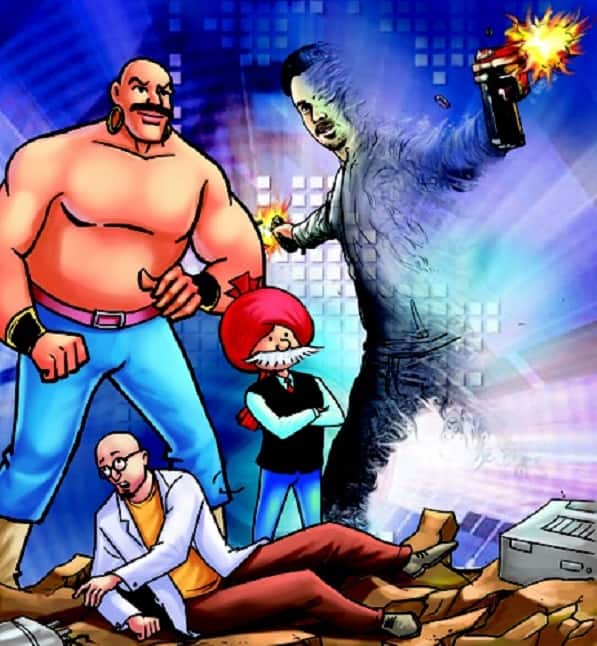 The makers of the superhero film have teamed up with creators of the popular comic character for a special edition ahead of the film's release
In an era where filmmakers are ready to venture new avenues to market their films, Vishesh Films has teamed up with a famous comic character who has ruled the hearts of millions over the years. We are talking about none other than Chacha Chaudhary, who has been kids' favourite over the years. We hear that
Mr X Emraan Hashmi
will feature in a special edition of Chacha Chaudhary comics to solve an unsolved mystery.
Shikha Kapur, Chief Marketing Officer of Fox Star Studios says, " The character of Mr X is an intriguing one – cloaked in his invisibility powers, he dares to use the law in his own way to correct the wrongs that have been unleashed in the system. We found a relevant and engaging connect with one of the most endearing icons in Indian popular culture -Chacha Chaudhary – the tireless crusader of justice and beloved of children for so many years. We are really happy to have Diamond Toons to partner with us in this unique association: to come up with an exciting comic book featuring Chacha Chaudhary and Mr X – two characters separated by age, but united in their intentions to fight crime rampant in our society."
Mr X directed by Vikram Bhatt starring Emraan Hashmi and Amyra Dastur is all set to release on
April 17
and we hope that the film manages to strike a chord with viewers, just like the way Chacha Chaudhary connects with his readers in an endearing way