'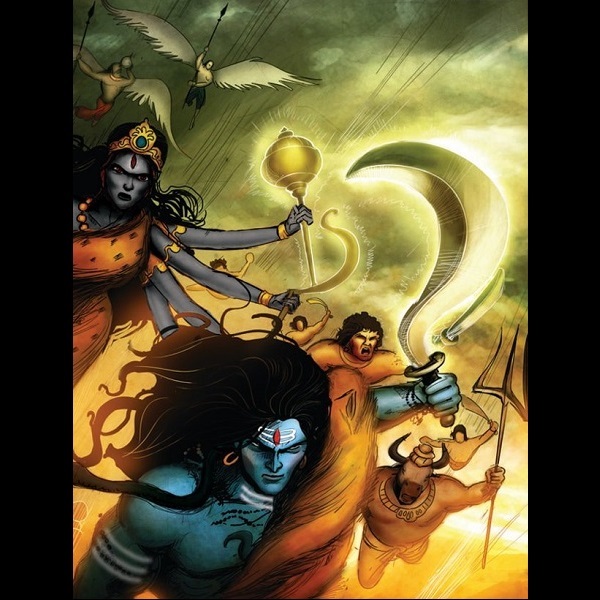 Vimanika Comics was the first Indian company to launch a graphic novel in the India and the US. Their comic books and graphic novels are based on India mythology. Vimanika Comics is a part of Vimanika Edutainment Pvt Ltd, the company that aims to create stories based on characters related to the Indian, Asian and Celtic mythology. Their stories aren't limited to the printed word; they also dabble in animated films, live action films, games, merchandising, and toys.
The company began a
crowdfunding campaign on Indiegogo
on March 9 to raise funds to preserve the comic book genre in the South Asian region and UK, and to expand their geographic reach to Europe and North America. The thought behind the campaign is to create stories based on characters related to the Indian and Asian
mythology
– characters that reflect virtues that were considered common during that era, but aren't as popular anymore. Each story professes to have a moral in it, and the claim is that the research is 100% accurate and backed by a professional team of professors, archaeologists and researchers. The campaign will come to a close on April 24, 2015.
In conversation with Karan Vir Arora, Vimanika's CEO and founder.
Why a crowd-funding campaign?
A crowd-funding campaign achieves the double objective of exposure to global audiences as well as raising funds for the cause of preserving comics in India. No other campaign is more efficient in its outlook and, therefore, Vimanika chose to start this campaign.
The comics' scene in India seems to be attracting enough buzz. Is there a need to save it?
Most people think that the comic scene in India is not that bad. However, if one observes closely, one sees that most comic book companies that were on the comic scene about 20-25 years ago no longer exist today. Those who do, such as Amar Chitra Katha, have a massively diminished presence. A few promising independent comic brands that launched their companies a few years ago have either diversified into other mediums for their content/characters or have shut shop. As a comic book company, we feel the need to galvanise this sector so that it gains the same status that the sector enjoyed about 20 years ago. For that, we need to invest more in financial terms in the Indian industry so that there is room for more publishers to enter.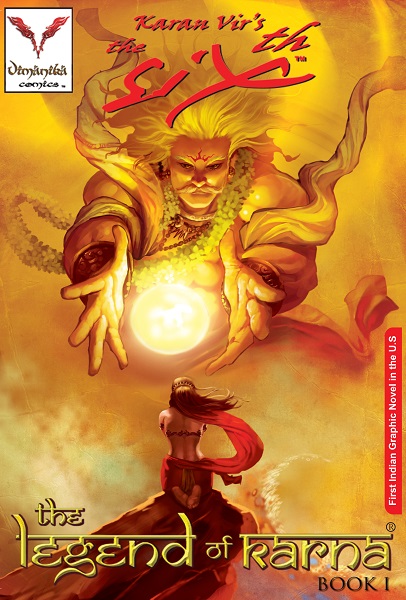 Image credit: Vimanika Comics
Do events like Comic Con and books tours, or video games and other merchandise, help in the launch of a new comic?
Yes, comic con and similar activities showcase new comic work as well as related talent to the general public and comic book enthusiasts. These activities provide a platform for publishers as well as artists to launch new work, exhibit concept comic works as well as advertise existing works.
Indian and Asian mythology has been a strong theme in comics that do well in India. Why so?
Both Indian and Asian mythology is grounded in culture and religion. Unlike the West, our part of the world has strong mythological role models due to which comic books with mythological themes have traditionally done well in Asia, particularly in India. At Vimanika, our core focus is Indian mythology/ancient history but we do have plans for books that are fictional in character based in our alternative banner Kalapani Comics.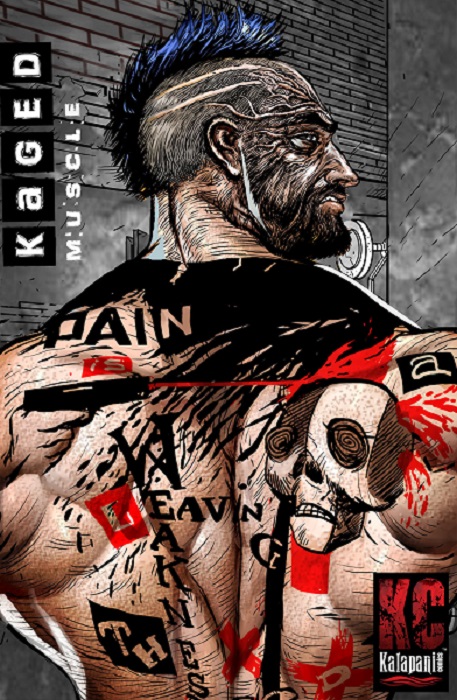 Image credit: Vimanika Comics
Vimanika's comics and stories have a strong emphasis on morals. Why?
Morals never change. It would be incorrect to dub morality as either an old fashioned or a modern phenomena. The morality that old fashioned characters exhibit are very much in vogue today amongst those of our present generation, but probably in a different form. Those of us who are ethical in day to day life abide by the same moral themes that some of the older characters from mythology exhibit.